Because of his genius I thought I'd at least dedicate this post to this amazing man. The music, the dance, the style (I heart!), the sexiness - pure MAGIC! We should all cherish gifts like Prince for their contributions to culture and the sharing of their amazing talents. The concept of music just isn't the same anymore, that beautiful magic that was will never come back to us... A lot of love to you Prince.
Never one to refrain from experimenting ;) Shy? Probably does not exist in his vocabulary! But seriously, still looking hot!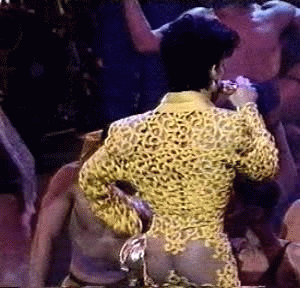 I'd trade being old now for having experienced these gorgeous old times... Enjoy the magic below!